January 2:
Have you ever made a New Year's Resolution that you kept?
I don't remember ever making a list of  New Year's Resolutions.  In fact, I remember telling you in one of my posts that I didn't want to force myself to change just because it's new years.
Resolutions require motivation and constant dedication.  It's not a one day event that needs to get done.  It's a work in progress.
You can say that maybe I'm just too weak to pledge on anything.  Maybe.  See, I'm still a kid.  I'm just 19. I don't even have the energy to stop myself from spending too much time on social media.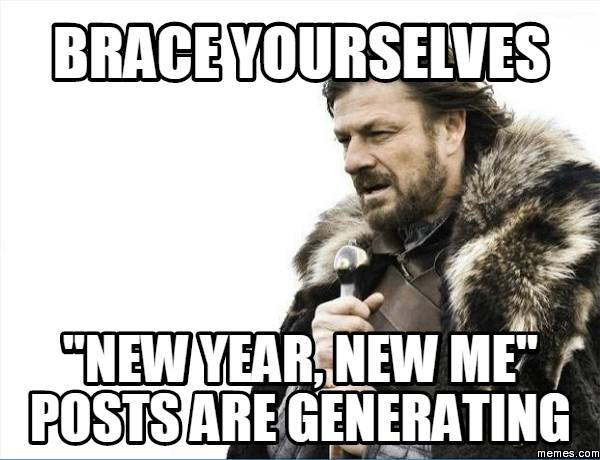 Now don't get me wrong.  I've changed a few things and got rid of some bad habits for my own good.  It's just, I don't make a deadline or a due date of when to start.  To me, it just doesn't work that way.
---
Once dedication meets change, you'll know you're not just doing it for the list anymore.  You're doing it for you.